Programming ALERT: October 5, 2021
Effective immediately and until further notice, an enrollment and registration freeze is in effect for the following Community Education programs:
Mascot Club before and after school programs at all sites

All Early Childhood programs at all locations
Additionally, Non-School Day Only Mascot Camp dates for the following dates are at capacity and are no longer available for registration.
10/29, 11/11-11/12, 11/24, and Winter break (12/20 through 12/30)
Enrichment programs and Non-School Day Only Mascot Camp dates (except those noted above for Thanksgiving Recess and Winter Break) are still available for enrollment and registration.

Please note that although the system will allow you to complete the enrollment and registration process for affected programs, we will not be approving any submitted contracts at this time.

As noted by Superintendent Dr. Troy Bales in a recent community message, our district continues to be impacted by staffing shortages in many areas, and, unfortunately, these shortages have also affected Community Education programs.
We will post updates to this page to keep the community informed of any status changes, so please check back often.

Thank you for your understanding and continued support.

Childcare and Early Childhood Programs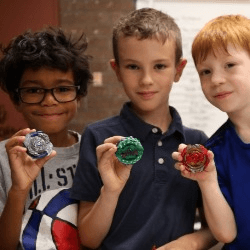 Important Registration Information for Child Care and Early Childhood Programming
After submitting a contract, you must then submit additional documents via one of the methods listed below.
Current immunizations, birth certificate (For Child Development Centers, Early Childhood Academy, and All Preschool Programs), proof of residence, and parents' government issued photo ID must be on file at the PVSchools Community Education office before your contract will be approved. After approval, you will receive further instructions via email to complete enrollment.
How to Submit Required Documentation:
Submit online by filling out the following Google Form (must be logged in to your Google account): Document Submission Form
Email as pdf or image files to community-ed-registrars@pvschools.net.
Submit forms and documents in-person to: PVSchools Community Education 15032 N. 32nd St. Phoenix, AZ 85032

Enrichment classes offer students opportunities to pursue interests, enhance abilities and talents, and engage in higher-level thinking. Classes are offered before and after the traditional school day and help to expand each student's social, emotional, physical, academic, and imaginative growth.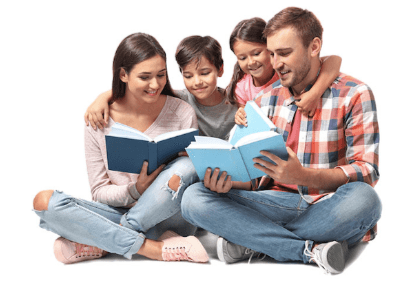 Do you have a child who's five-years-old or younger? If so, our district provides programs and resources to help parents raise their young children in the first five years of life to prepare for a successful educational future.
Get in Touch
If you have any questions feel free to contact us.
Office hours:

Monday - Friday

8:00 a.m. to 4:30 p.m.