Welcome to PVSchools Community Education
2023/24 School Year Registration opens March 1 at 8:00 a.m.
Space is limited and contracts will be approved on a first come - first served basis.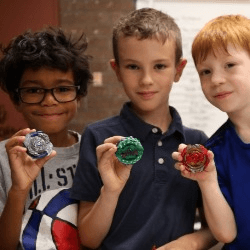 Important Registration Information
Contract approval is a two-step process, and all steps must be completed prior to placement.
Submit Required Documentation
(choose one of the following options).
Submit online
(must be logged in to your Google account):
Document Submission Form


Email as PDF or image files to
community-ed-registrars@pvschools.net.


Submit forms and documents in-person to:
PVSchools Community Education
15032 N. 32nd St. Phoenix, AZ 85032
Copy of original state-issued birth certificate
*
, current immunization records, both parents' government issued photo ID, and custody paperwork (
if applicable
) with case number and court seal
must
be on file at the PVSchools Community Education office before your contract can be approved.
*Only for those interested in our early childhood programs including Lil Pioneers and Little Cubs
Our program seeks to engage students, increase academic achievement, and support accelerated, high-quality learning in supportive summer sessions. Students who attend high school summer school seek to prepare for college, recover high school credit, and/or pursue personal enrichment.
Enrichment classes offer students opportunities to pursue interests, enhance abilities and talents, and engage in higher-level thinking. Classes are offered before and after the traditional school day and help to expand each student's social, emotional, physical, academic, and imaginative growth.
Do you have a child who's five-years-old or younger?
If so, our district provides cost-free programs and resources to help parents raise their young children in the first five years of life to prepare for a successful educational future.
Get in Touch
If you have any questions feel free to contact us.
Office hours:

Monday - Friday

8:00 a.m. to 4:30 p.m.